1st Edition 2018
Published: 08 May 2018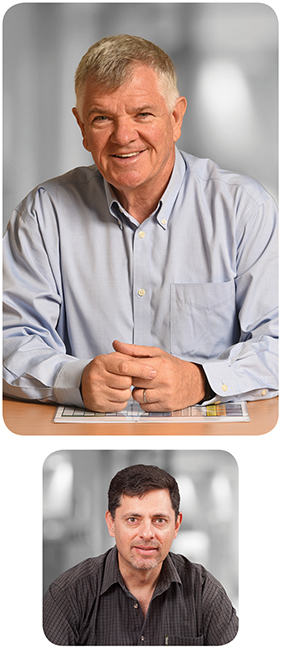 Changing of the guard

With forty-seven years as a Bell employee - thirty-four of those as the company's group chief executive - this is my last Inside Track column before I hand over the CEO reins to Leon Goosen on 31 May 2018.

I take this opportunity to congratulate Leon on his appointment and have every confidence that he, together with senior management, will continue to guide Team Bell to its full potential.

With effect from 1 June 2018 I will be maintaining the Bell family linkages in my new role as non-executive chairman of the board. Our current chairman, John Barton, will remain on the board as a lead independent non-executive director and I thank him for his impeccable leadership and unwavering commitment to Bell.

One of the highlights of my career has been nurturing our all-important relationships, whether it be with customers, partners, dealers or suppliers. Key events and trade shows provide an important platform to network with all our stakeholders on a more social level.

Our stand at bauma CONEXPO AFRICA is a prime example of Bell Equipment putting its best foot forward and I congratulate the marketing and sales teams on a professional and impactful stand and interacting with visitors and customers throughout the show.

I have always looked forward to such occasions and I will continue to be a staunch Bell ambassador.

Sincerely



Gary Bell
Group Chief Executive