Use of Bell recommended oils ensures efficient performance and optimum protection of the engine. However, the use of low sulphur fuels with recommended oil provides maximum benefit. Sulphur in diesel forms sulphuric acid that play a major role in increasing engine wear.
On the other hand, low sulphur diesel forms less sulphuric acid when combusted which leads to lower engine wear rates, reduced harmful exhaust emissions, improved combustion properties and longer engine life. Sulphur in diesel leads to the formation of sulphate particulates. In the engine oil, these cause depletion of additives and reduced oil life.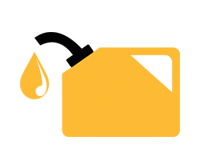 Engineered for your machine.
Confidence in superior performance is assured by fit for purpose design.