Long services awards for Bell employees
Published: 23 November 2021
Bell Equipment made up for lost time last week when it acknowledged and celebrated one hundred and fifty-eight local employees who reached long service milestones during 2020 and 2021 at functions held over two days at its Richards Bay factory.

One hundred and four employees received 10-year awards on the first day and Group Chairman, Gary Bell, presented 20-, 30- and 40-year awards to 54 employees the following day.

He explained that the traditional long service celebration had been deferred last year due to the pandemic and several small outdoor presentations replaced the traditional long service luncheon this year to ensure COVID protocols could be observed. As part of the recognition, delegates and their partners were still able to go on their walk of honour through the factory, but in smaller groups to abide by social distancing rules.

"This year is a little different, but we certainly appreciate what every one of you has done for the business and we look forward to many more years here. You have all contributed to the success that we've had up until now and we thank you for that," he said.

Special mention was made of the two 40-year service recipients, Thembinkosi Bhengu and Douglas Govender, and their long and dedicated association with the Bell family. Thembinkosi grew up with Peter and Gary playing soccer together on the farm and working with Bell founder, Irvine Bell, for many years. Douglas' father, Big Sam, was also with the company for some 40 years and taught Gary to weld when he was eight years old. "The Govender family connection goes back many, many years and I want you to know the incredible role that the family has played here at Bell over the years," said Gary.

Commenting on the company's outlook, he added: "We are expecting a very busy year for our factories next year and for our sales operations around the world as demand for yellow machines is at an all-time high. That's good news and it's important for all of us because if we are not growing, we are going the other way, and we need growth to provide opportunities for everybody to be able to grow in their careers and lives."

During 2020 and 2021 there were 297 Bell Equipment employees worldwide who qualified for long service awards of which 223 employees got 10-year awards, 65 received 20-year awards, seven got 30-year awards and two were presented 40-year awards.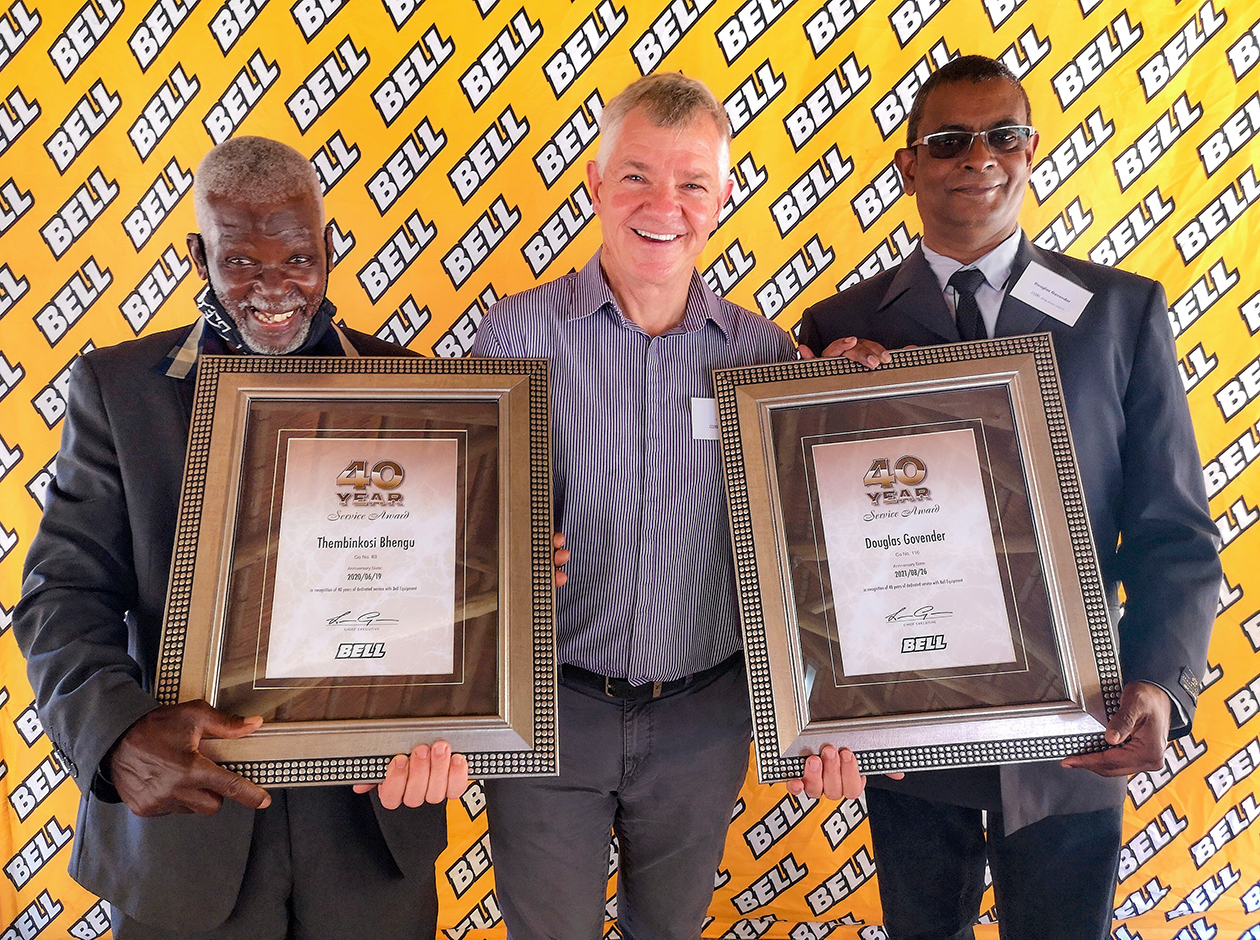 Long serving members, Thembinkosi Bhengu (left) and Douglas Govender (right), were awarded 40-year service certificates for their incredible contribution to Bell by Group Chairman, Gary Bell.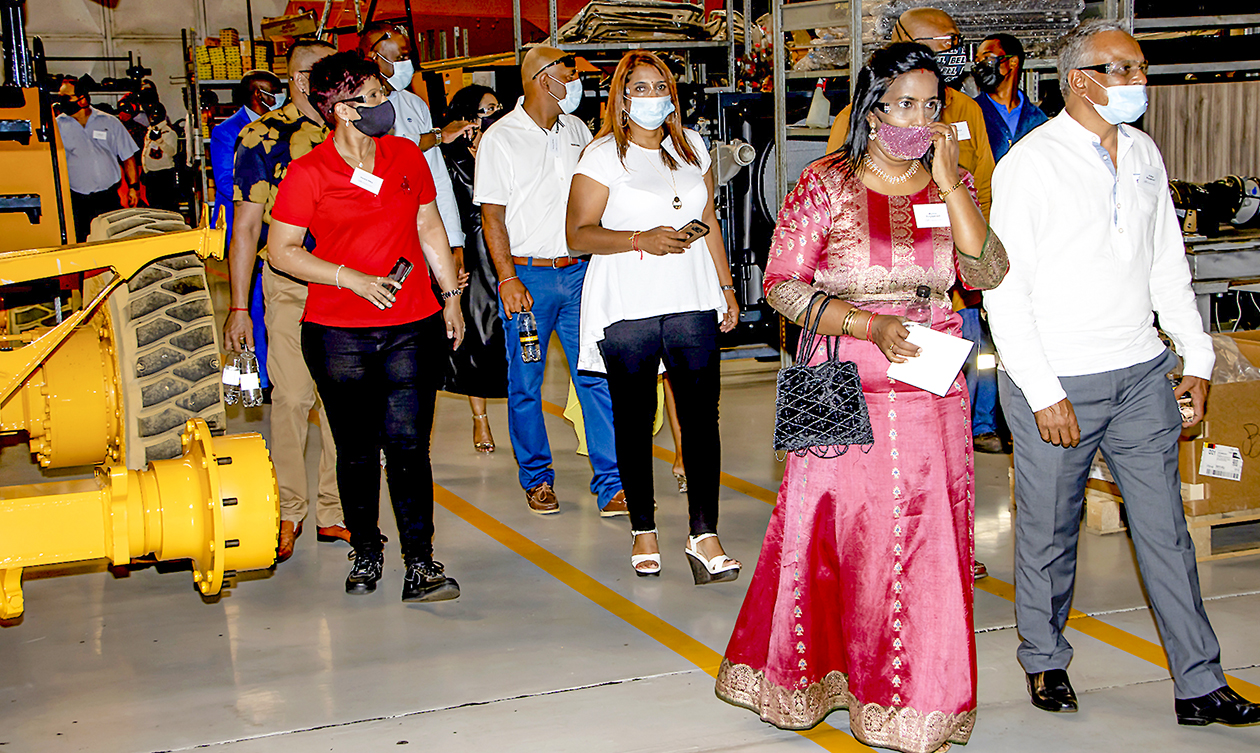 Everyone enjoyed the walkabout, with many employees cheering as they saw their fellow employees during the factory tour.