STEINEXPO 2017
Published: 31 August 2017
Day 2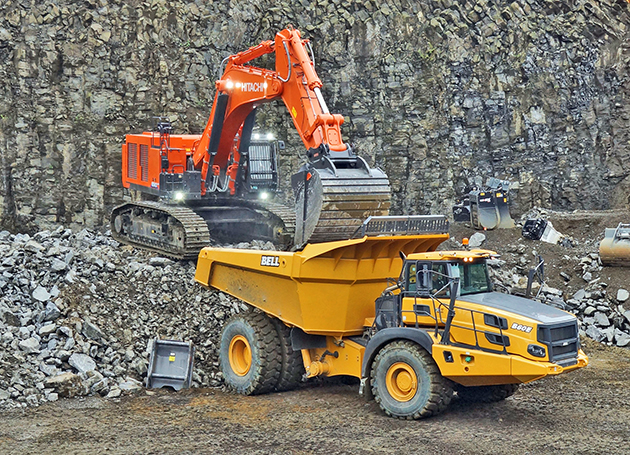 It's showtime: the Bell B60E starring at the Steinexpo live demonstration.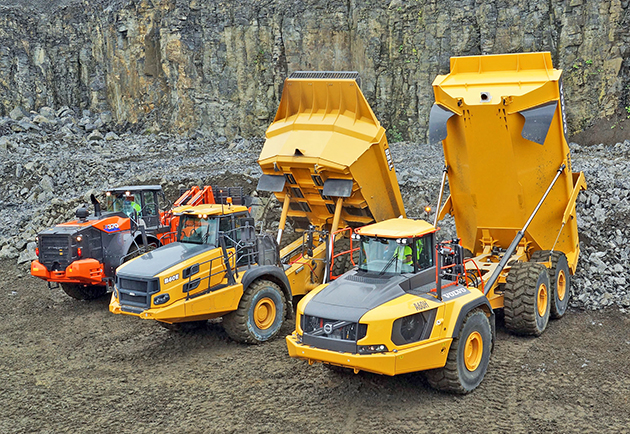 This year's Steinexpo became a real ADT summit being the first show to present both 60-ton-concepts live.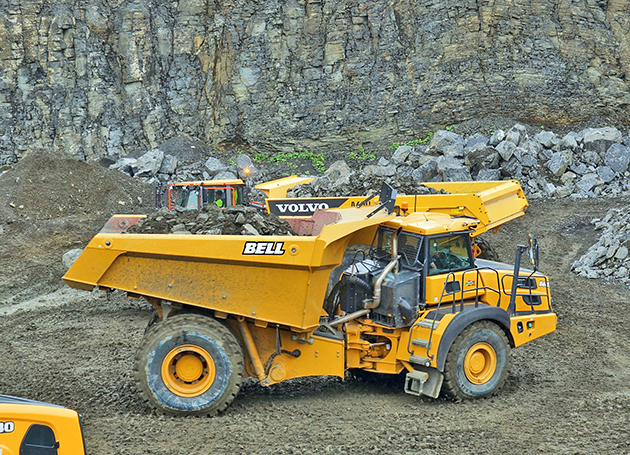 Steinexpo visitors were able to compare both 60-ton concepts on the market in terms of agility.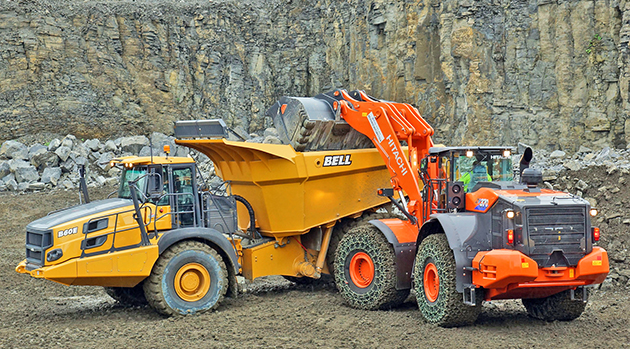 Bell Equipment's 60-tonner proves its full compatibility to common loading tools in quarries.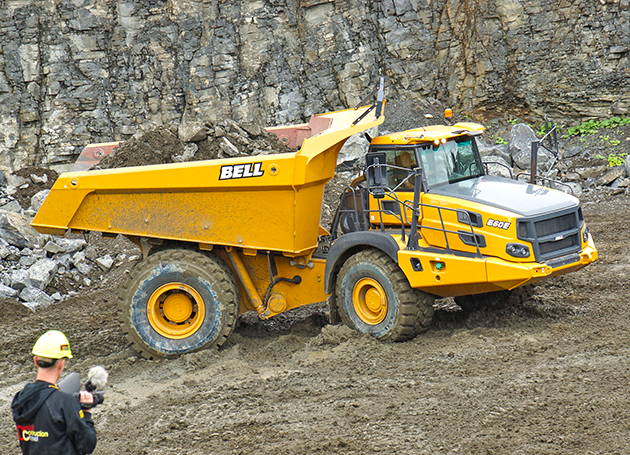 The Bell articulated 4x4 hauler impresses with good manoeuvrability even on harsh underground conditions.
Day 1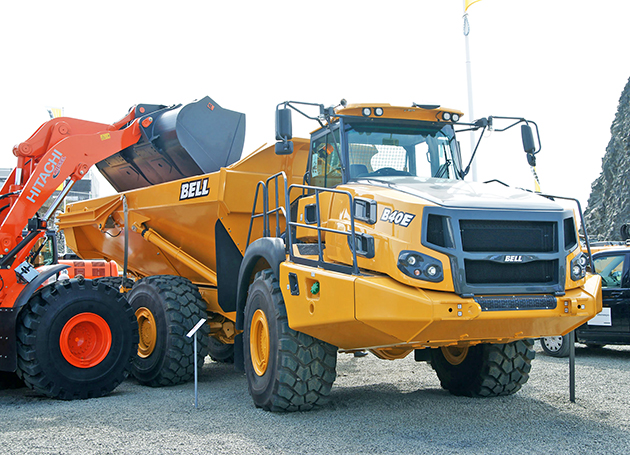 The Bell B40E on Bell Equipment's static Steinexpo display.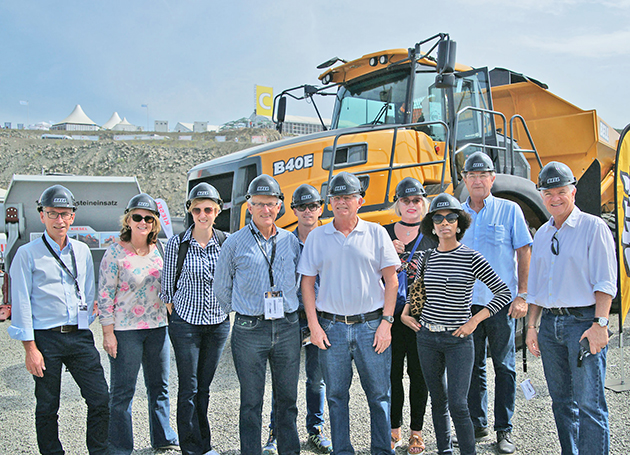 Members of Bell Equipment's Board of Directors visited Steinexpo on the occasion of the opening of the company's new European Logistics Centre in nearby Alsfeld.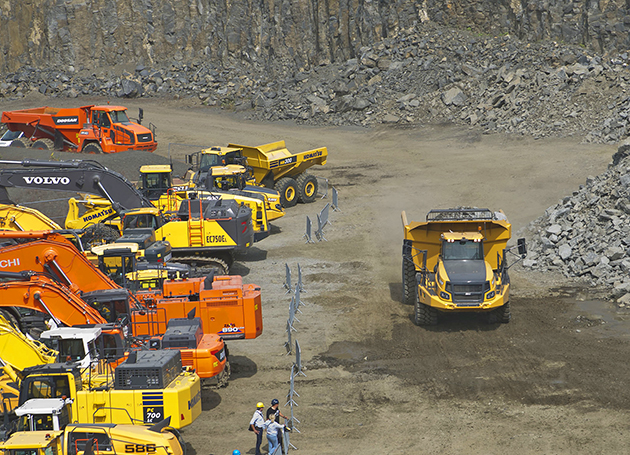 The Bell B60E is one of the highlights of Steinexpo's live demonstrations.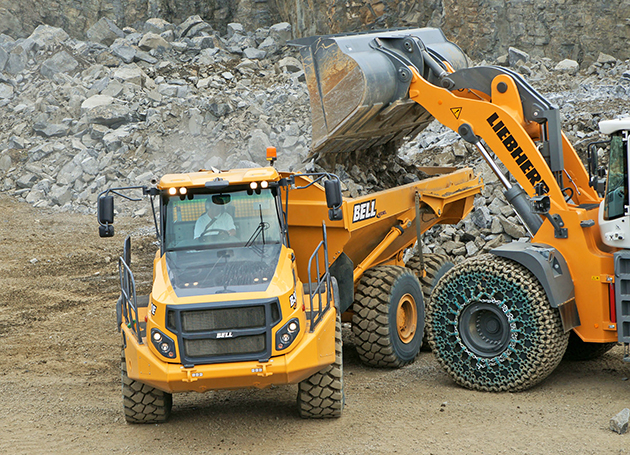 The Bell B30E proves its capability in Steinexpo's demo ring too.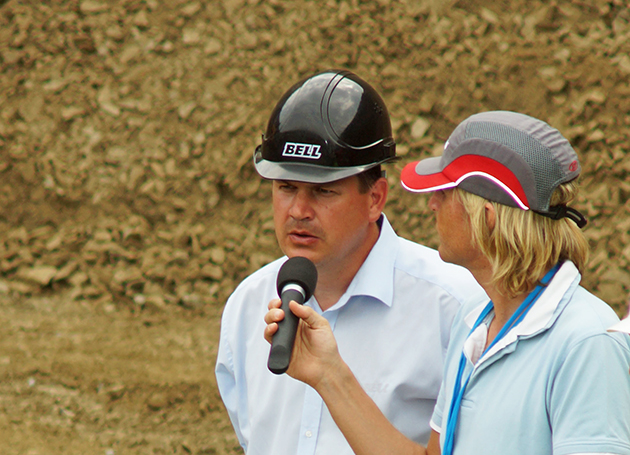 Bell Germany Sales Manager, Alexander Schwarzkopf, leads visitors through the company's live demonstrations.