Bell Equipment 'Strong Reliable Autonomous'
Published: 13 September 2021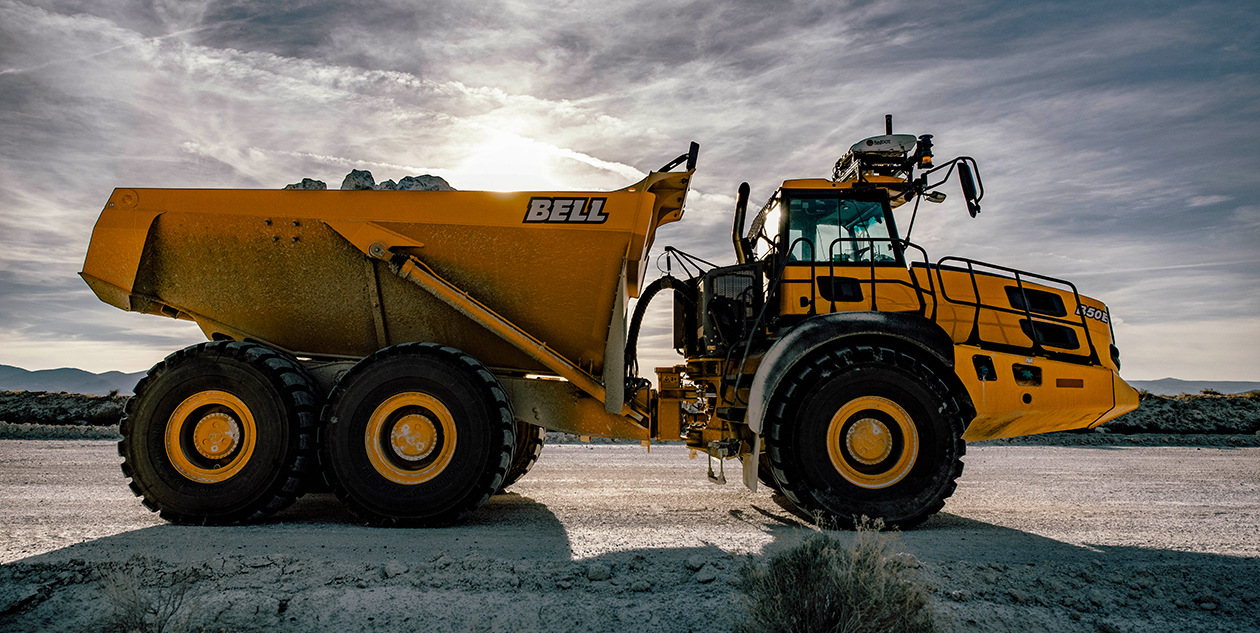 Bell Equipment's focus on interoperability has culminated in a collaboration between the global Articulated Dump Truck specialist and safety and automation technology developer, Pronto AI. This will reinforce Bell Equipment's position as "the most affordable autonomous articulated dump truck in the world," with Pronto AI's product officially launched at the MINEXPO 2021 in Las Vegas in September.
Pronto is a recognized leader in autonomous driving and collision avoidance solutions. The company's team has decades of experience and a number of key "firsts'' in the autonomous vehicles industry. Pronto's technology was designed to safely navigate unpredictable, busy, highway environments - it is the only one that has successfully driven coast-to-coast (San Francisco to New York) without any driver input into a vehicle's controls. Today that same technology is being applied to less congested and more predictable offroad operations, providing multiple layers of safety protections and assuring flawless operations. The end result is a far simpler, more scalable, and affordable autonomous solution for offroad environments.
Bell Equipment has welcomed the opportunity to work with Pronto AI as it seeks to drive new technology and innovation by achieving interoperability between different control systems and the offroad trucks it produces. Autonomy is achieved on the E-series ADTs by marrying Pronto AI's plug-and-play hardware and software with the 'autonomous ready' platform of the Bell ADT. The result is a fully autonomous standard Bell ADT, able to operate through the load, haul and dump cycle without an operator.
"We're excited to bring our technology to markets that can most benefit from safety and efficiency improvements," says Ognen Stojanovski, Chief Operating Officer of Pronto. "The technology needs to be simple to install, easy to operate, flexible, and affordable. We've accomplished all of that, and Bell Equipment with its advanced ADT platform is a natural partner for us as we roll this out to the industry at large."
Pieter Goosen, Bell Equipment's Chief Technology Officer, notes that Bell is excited to be working with Pronto to enable autonomous technology as a commercially viable solution. Goosen believes it will show Bell as delivering another industry first to the market. "An ADT that can work 24/7, with the safety elements deployed in Pronto's software and with haul optimization and absolute consistency in the way it operates is fascinating. Lower operating costs, making worksites safer, and lower daily maintenance will see production efficiency and cost at its best."
The Pronto system uses cameras mounted on the truck to observe the road and job site environment. It then feeds that data into neural networks that analyze every image in conjunction with other inputs to make optimal driving decisions. Today's cameras have excellent resolution and range and are used with intelligent software to translate to machine learning and sensor processing hardware to offer all the options for self-driving ADTs. "Pronto has been testing with Bell for over a year, and we're delighted to showcase our work at MINEXPO 2021."