Triple celebration as Thuthukani opens 'Play-to-Learn' Centre
Published: 30 November 2021
Friends of Thuthukani Special School in Empangeni gathered recently (10 November) to celebrate the school's fortieth anniversary, introduce 'Changing Lives' as the school's new motto and officially open the Gary Bell Play-to-Learn Centre, sponsored by Bell Equipment.
Children and staff provided uplifting dancing and musical entertainment for the special guests, who included representatives from the Department of Education and Thuthukani founder Jo James. Mrs James spoke about how the school started in her double garage at home in February 1981 when there were no facilities for black mentally challenged children from Durban to beyond Dundee, despite a desperate need.
"As a Director of the Zululand Mental Health Society I meet weekly with social workers who reported the sad neglect and abuse of mentally challenged children in the surrounding rural areas. Parents had to go and work, and they had no one to look after these children, so I started with four little chaps and one teacher in my garage. After a few weeks there were 10 children, and after a few months there were 20 children and we had outgrown the garage," she said.
Former Empangeni Mayor, Denny Moffatt, allowed Jo the use of an old railway house in Tanner Road but after a year there were 100 children and Jo realised that she had to find land and build a school. The land for the present-day school was generously donated a few years later by Owen Johnson, the previous owner of Dover Farm, and Thuthukani was built with a half a million rand given by the Department of Education.
Thuthukani Principal, Marthie Combrinck, joined the teaching staff in 1997 as an occupational therapist. Jo recalled: "From the minute Marthie arrived things started buzzing and the rest, as they say, is history. It's due to Marthie, her passion, dedication and hard work, that the school is what it is today. Of course, it's a team effort and due to her leadership skills, she has always managed to have an amazing team of professionals and support staff around her, all following the same dream, which is to change the lives of our challenged children. And we've had the help of the Department and generous sponsors who have been really good friends of the school over the years."
One such benefactor is Bell Equipment who sponsored the building of a specialised classroom and play area, named the Gary Bell Play-to-Learn Centre, during 2019. The company then funded the outfitting and equipping of the centre in 2020, but due to COVID-19 this was only completed earlier this year.
Marthie explained the importance of the centre in helping children to learn to plan and socialise in a playful, non-stressful way. "Play forms the basis for the motor, cognitive, emotional and social development of a child. The ability of children with severe to profound intellectual disability to play and learn through play is affected by the way that their brains work, and our staff have completed an internationally recognised training programme focused on playing to learn."
The interior of the room was designed to accommodate various play stations, including a play kitchen, dining and lounge areas, a dress up area, and a child's bedroom. The adjacent outside play area is a miniature town complete with roads, various buildings and a sandpit.
Officially opening the centre, Bell Equipment Group Chairman, Gary Bell said: "It has been a great honour to contribute in a small way to the work that was started by Jo and has been so ably continued by Marthie and her team. It really is fantastic to see what you have done in education for these special children. We know that in South Africa education is not performing as well as it could, but you've shown the way in terms of what can be done with the enthusiasm that you put into the school.
"It's unbelievable to see what you have done here and the type of work that you are doing with our children. It's wonderful to be here today and to be able to take one little step further in helping our children develop. Thank you for the opportunity to play a small role."
Messages of support and gratitude for the work done by staff of Thuthukani were also offered by KZN Department of Education District Director, Mrs W.C. Nzama; Director: Inclusive Education, Ms C. Busane and Chief Director: Rural & Inclusive Education, Mrs P.T.J. Khoza. A letter of gratitude and support from Mr L.S. Govender, a retired District Director and long-term friend of Thuthukani was read.
From left: Fortunate Zungu (community liaison), Jo James (school founder), Marthie Combrinck (Thuthukani Principal), Gary Bell (Bell Equipment Chairman), Johan van Wyngaardt (Bell Equipment Global Human Resources Director).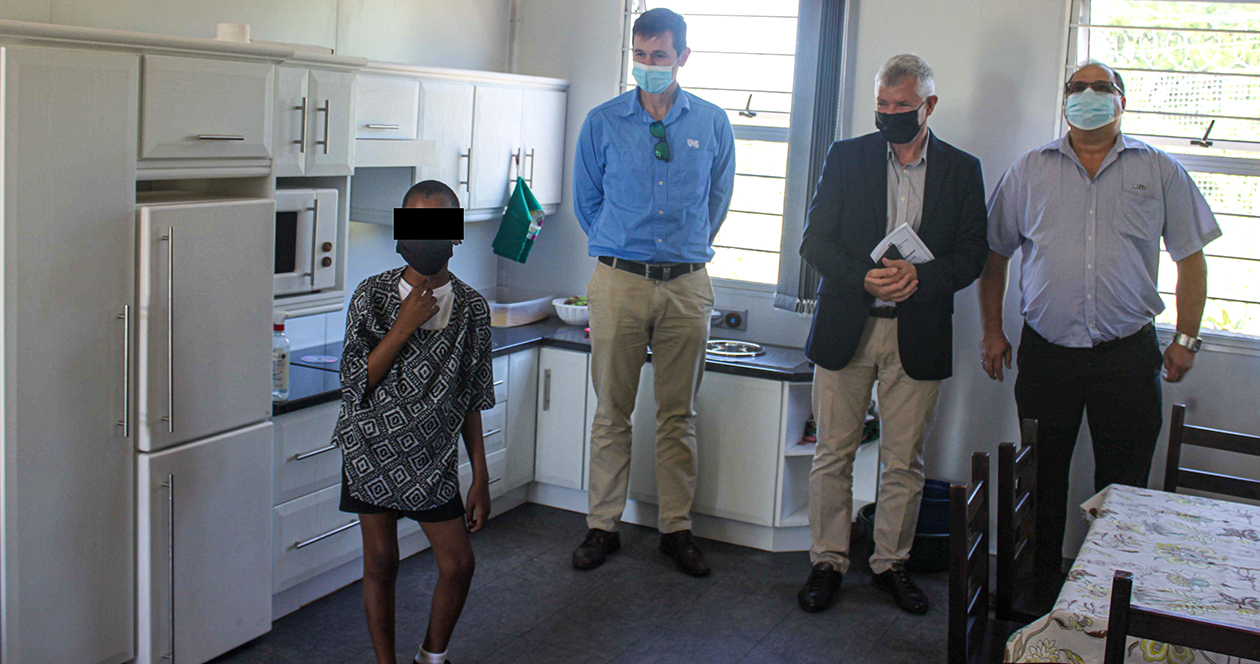 Sven Wang (UVS), Gary Bell (Bell Equipment) and Johan van Wyngaardt (Bell Equipment) looking like giants as they watch the children playing in the Play-to-Learn house.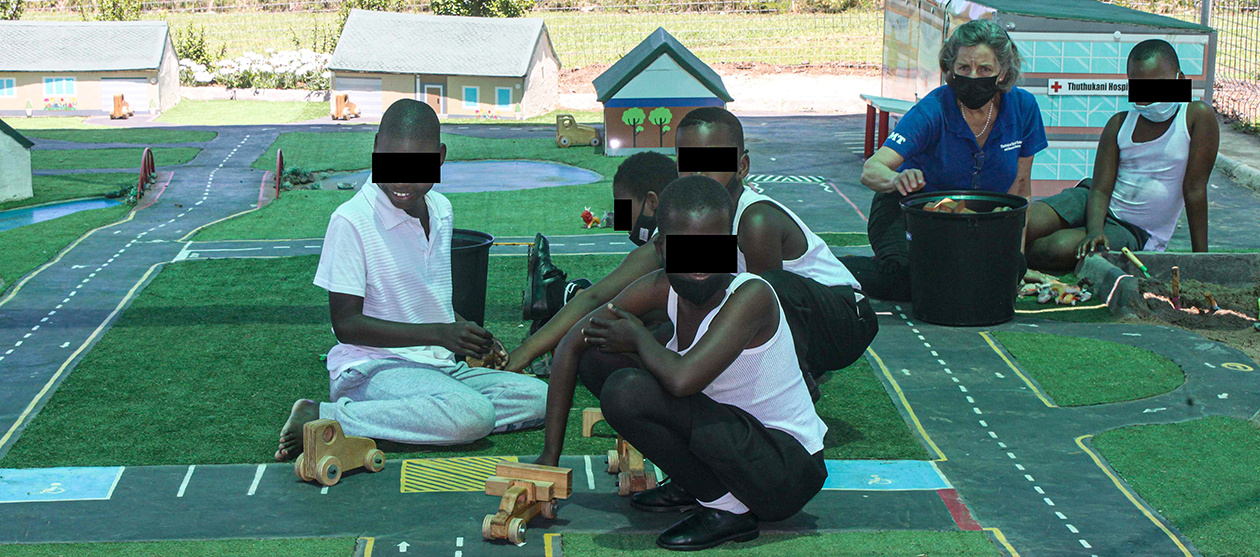 Let the children play…Learners play in the Play-to-Learn village under the supervision of Deputy Principal, Patricia Harel.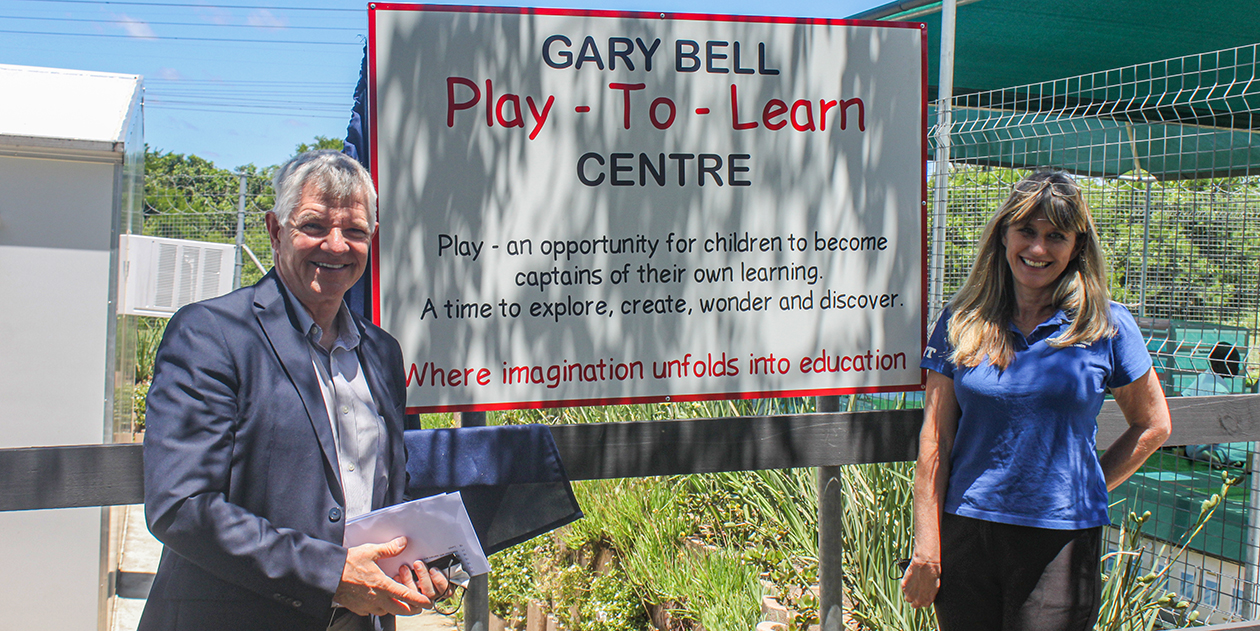 Bell Equipment Chairman, Gary Bell, and Thuthukani Principal, Marthie Combrinck, unveil the plaque to officially opening the Gary Bell Play-to-Learn Centre.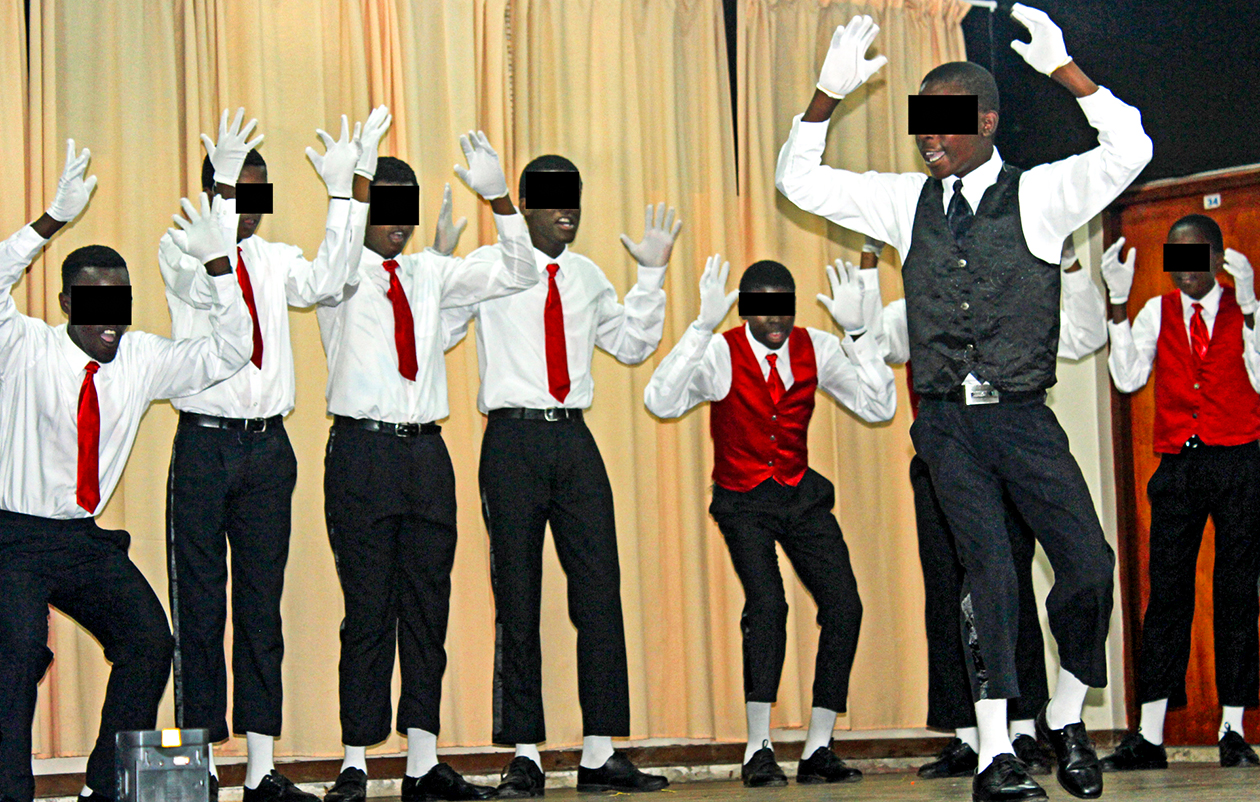 Learners showcased their singing and dancing talents during several entertainment items.