1st Edition 2023
Published: 08 May 2023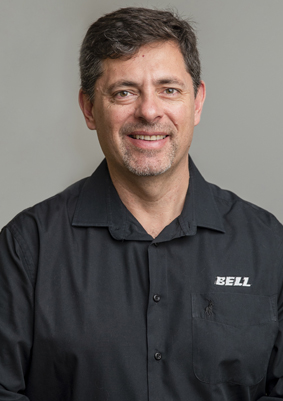 Dear Customers
By all accounts, 2023 looks set to be a busy year for Bell Equipment following our recent announcement that we will commence manufacturing a new range of Bell Motor Graders next year. Our new Bell Motor Grader is part of our group strategy to grow our product IP, increase our manufactured product offering, and expand our global markets.
At the same time, we have identified underground mining as an opportunity for growth and have established the Bell Underground Mining business unit to pursue this goal. This will include expanding the existing product range, providing specialised customer support, and ultimately establishing new global markets.
We are extremely excited about these developments and look forward to sharing more details with you in our next edition.
This year we also celebrate our 10-year partnership with Finlay, who is a global leader in the mobile crushing and screening industry. We look forward to many more productive years together and bringing you the latest generation of Finlay plants later in the year.
Looking at our markets, the South African construction sector has been depressed, however small-scale building and construction projects are showing good growth and the SANRAL contracts awarded for the N2 Wild Coast and N11 highways earlier this year should bring some relief. It should go without saying that we are ready to provide our customers with equipment and support for these projects.
High demand for machines into the mining industry continues into 2023, and although ADT product availability is limited, we are doing our best to meet our customers' equipment needs.
In closing, I would like to focus on the good news shared on these pages. It is wonderful to read the success stories of our customers from all walks of life, and the role that our Bell machines and people have played in helping to achieve these successes. Thank you for sharing your stories and partnering with us.

Yours sincerely
Leon Goosen
Group Chief Executive