3rd Edition 2014
Published: 10 November 2014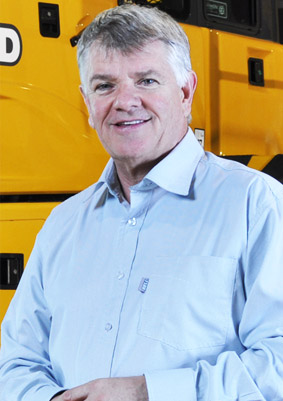 60 years of quality manufacturing

It's important to strategise and look forward to where we want to position ourselves as Bell Equipment, but it is equally important to remember where we come from and the people who made it all happen in those early days.
This year marks our 60th anniversary as a company, and while we won't be celebrating with an elaborate function, we are putting a great deal of time and effort into refurbishing the original engineering and mechanical repair workshop, on the Bell farm just outside Empangeni, to become our company museum.
Part of this is gathering information and anecdotes to remember our roots and values that where entrenched in those early days on the farm. Sadly some of the main role players, our founders, Irvine and Eunice Bell, Malcolm Campbell and Rob Bell, are no longer with us and we would like to encourage our customers and staff of that time to share their memories.

The visit by the Zululand History Society, which appears in this issue, was a wonderful opportunity to share what we are doing at the workshop. What was apparent from listening to some of the memories shared is that although designing and manufacturing processes have become state-ofthe- art and our company has grown exponentially, the passion to innovate and provide a quality service to our customers is just as strong.
This is perhaps the best tribute to our founders and going forward we are committed to building on their remarkable legacy with the same humble devotion as we have always done.

Sincerely



Gary Bell
Group Chief Executive