Bell anticipates strongest upswing in global machinery demand since 2010/2011
Published: 08 May 2018
Good international market perspectives
Articulated dump truck specialist, Bell Equipment, expects growth in most major markets during 2018 with global construction and mining machinery markets expected to increase by ten to fifteen percent, according to Bell Group Chief Executive, Gary Bell.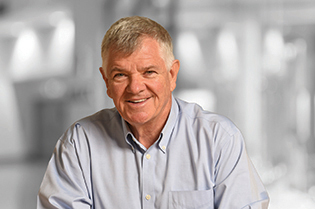 Gary Bell, Group Chief Executive Bell Equipment.
This follows a strong 2017 financial result by the company, which is listed on South Africa's Johannesburg Stock Exchange. Bell delivered significantly improved results for 2017 with revenue up 13% and headline earnings per share escalating 463% in 2017 from the previous year.
According to Group Chief Executive Designate, Leon Goosen, the company sold about 30% more trucks in 2017 compared to 2016 with sales split evenly between the three main regions of North America, Europe and combined volume from markets in Africa and Oceania.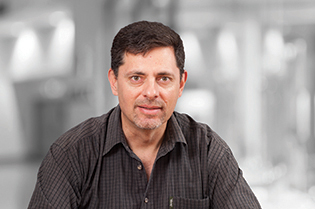 Leon Goosen, Group Chief Executive Designate Bell Equipment.
Europe and Russia
"We have experienced an improvement in all markets in the European region. Most exciting is that this breaks the uncertainty of almost the last 10 years, even though there has been major political challenges and changes in the region. This is encouraging as it indicates that a bottom swell is driving this," says Managing Director of Bell Equipment European Operations, Marc Schürmann.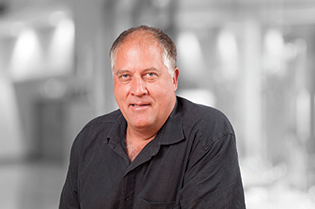 Marc Schürmann, Managing Director of Bell Equipment European Operations.
"Most noteworthy is the size and magnitude of the UK projects, High Speed 2 (HS2) and Hinkley Point, with some road construction projects which will see major investment in capital equipment for at least the next 10 years.
"France is benefitting from the Grand Paris Initiative Project but unfortunately this does not benefit the larger range of construction equipment. Related industries like stone and quarry works benefit from this which is why we have developed a dedicated and niche product like the Articulated 4x4 Hauler. We now have three models in this configuration - B60, B45 and a B30.
"The German market has peaked in 2017 and although we expect it to flat line in 2018, our partnering with Kiesel for the distribution in the greater part of Germany, Poland and Austria is expected to convert a fair amount of the market with superior package offerings."
Schürmann says that Norway, Israel, Belgium, Spain and the Netherlands are other traditional markets benefitting from renewed investment in infrastructure and construction projects. He adds that Russia will become a region of focus for Bell in the coming years as the country is experiencing major market developments that have the potential to turn Russia into one of the leading global ADT markets.
"New product introductions are settling in well and give us access to a wider customer and industry base. Apart from our 4x4 quarry trucks that I've mentioned, we have the new B20E LGP (Low Ground Pressure) truck, our narrowed B20E truck that can be driven on road in some areas as well as our B33L Low Profile truck which is proving itself in underground mining applications."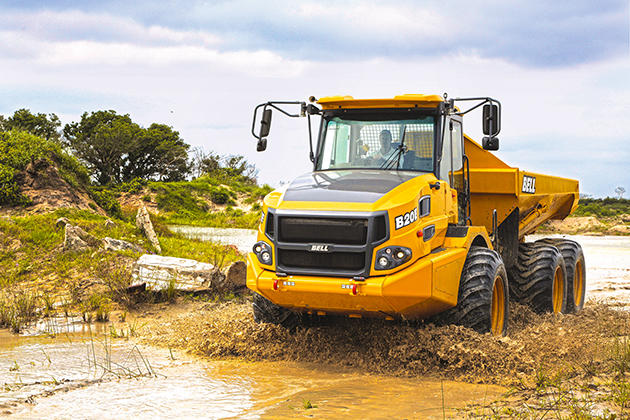 The global introduction of the new Bell B20E LGP (Low Ground Pressure) truck opens new market segments.
North America
The North American ADT market, in 2017, showed a year-on-year decline of around 2% from 2016, with Canada being the most affected market. The 2017 North America ADT industry 'first in dirt' volume was down close to 25% from the last peak in 2015. However, President of Bell Equipment North America, Neville Paynter, said there were some positive signs of a market rebound in the fourth quarter of 2017 and expectations are that the ADT market will show positive growth for 2018. "Within this environment Bell was able to increase their volume of ADTs into the North American market by more than 40% in 2017 from 2016 volume, which resulted in a good market share gain for Bell in 2017," he added.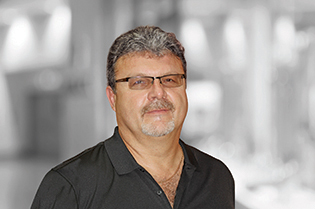 Neville Paynter, President of Bell Equipment North America.
Increased awareness of the Bell brand and what value proposition this can offer customers as well as machine availability, product mix and the appointment of five new dealers were some of the major contributors to the Bell success in 2017. "The larger family of trucks - 40 ton and over - continued to dominate the ADT requirements for the North American market and the timely introduction of the Bell E-series Large Trucks was very well received by dealers and customers. The introduction of the B20E, B45E and the B60E Bell ADTs added more models to the Bell range allowing customers to most efficiently match the correct truck to the correct application.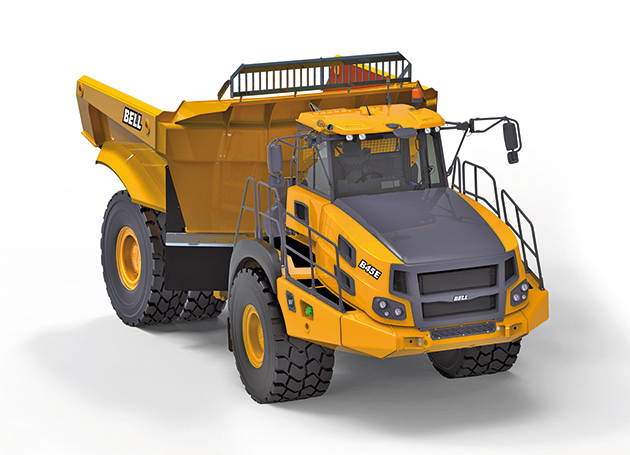 The 4x4 concept has been successful for Bell Equipment and the new B45E 4x4 will complete the range
"The three main business segments; mining, aggregates and construction, where Bell ADTs are mainly used, are all showing signs of some positive recovery, which we feel offers some good optimism for the next two years in the North American market," concluded Paynter.
Oceania and South East Asia
After several years of repressed activity, Australia experienced a significant uptick in demand during 2017. "Our long-term partnership with Hitachi in the region has always allowed us to offer an excellent value proposition to users in this country but in 2017 we did find ourselves at times battling to keep up with the sudden increase in demand," says Bell Group Marketing Director: Stephen Jones.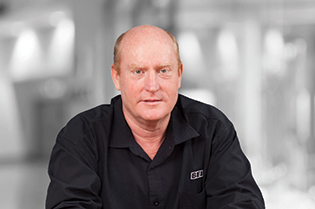 Stephen Jones, Group Marketing Director Bell Equipment.
Australia has traditionally always favoured the larger trucks with a focus on the economies of scale providing the highest efficiency. The increase in demand also came at the same time as the launch of the large E-series truck upgrade and the extremely positive introduction of the over 30 ton models into the market. The long awaited B60E model was also available from 2017 and demonstration programmes were launched during the year to allow potential users the ability to experience the cross-over concept first hand. There is no doubt that the B60 4wd concept ticks a number of boxes in these markets.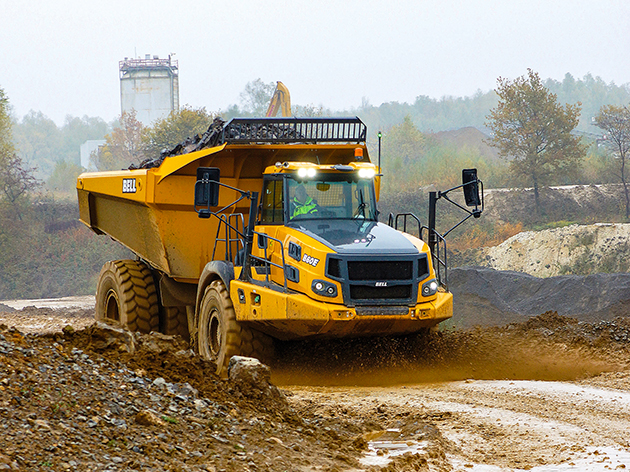 The 60-ton 4x4-ADT, the B60E, is today well accepted as a flexible alternative in global mining and quarrying industries.
"The Bell brand continued to grow in New Zealand with existing and new customer's benefiting from the low ground pressure and superior off-road ability in more difficult and wetter conditions. Indonesia is another focus area for us and we have spent some time on making sure that we lay down good foundations to ensure the best support for our customers in the region. Focusing on specific models from the E-series range launched in late 2016 means that support is assured. The market adoption of the Bell product, again distributed through the Hitachi network, has been extremely positive with mining conditions and operations very similar to Africa where Bell trucks are born, bred and tested," said Jones.
Africa and South Africa
Operationally, the South African distribution business had a better year in 2017 than 2016 but African operations continued to underperform due to low mining activity in the Democratic Republic of Congo, Zambia, Zimbabwe and Mozambique. However, recovery in commodity pricing and increased mining activity is expected during 2018.
African operations should deliver better results in 2018 on the back of improved local sentiment in South Africa following political changes towards the end of 2017 and improved macroeconomic conditions. "Improved business sentiment in the South African market will hopefully drive the many infrastructure projects proposed by government," says Bell Group Chief Executive, Gary Bell.
"The Bell brand is synonymous with ADTs in this region and often our biggest concern is trying to match our supply with an erratic demand. There is also a strong drive for more financing options for customers and we are reacting with innovative options to manage this," he added.
Driving growth in the Southern African region is the opportunities that exist for a large number of new projects, this coupled with the addition of new partner products for the South African distribution business. Adding to its already impressive model line-up during 2017 Bell launched a full line of excavator machines from specialist Japanese manufacturer Kobelco and has also recently announced a partnership with Kamaz to assemble, distribute and support a line of Heavy Duty Tippers.
After sales investment
In living up to its 'Strong Reliable Machines, Strong Reliable Support' motto, the group continues to invest in logistics and support infrastructure. With a greater portion of Bell ADTs now being sold in the Northern Hemisphere and following on from the completion of the new European Logistics Centre in 2017, work has commenced to expand the company's Eisenach-Kindel facility in Germany with completion of Phase 2 scheduled for the second quarter of 2019. Schürmann says this will allow better flexibility and quicker responsiveness to customers and support the company's market growth in the Northern Hemisphere.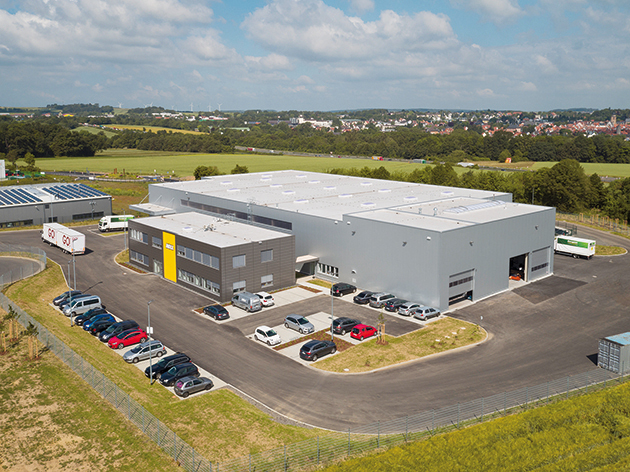 Opened in 2017, Bell Equipment's new European Logistics Centre in Alsfeld, Germany, is an important investment to ensure the most effective parts and aftersales activities.
Bell will also break ground on an American Logistics Centre (ALS) in 2018. Located in North Carolina, the facility is ideally positioned to service the expanding dealer network and rapidly growing truck population in that region in cooperation with the European Logistic Centre in Germany and the Global Logistics Centre in Johannesburg, South Africa.
In addition to investing in inventory to support rapid market response, Bell is focused on enhancing its aftermarket and product support offering in all regions.
Changes to the Bell board
The Bell board has also announced that Bell Equipment Chief Executive Designate, Leon Goosen, will assume the role of Group Chief Executive on 1 June 2018 when the current CEO, Gary Bell, steps down and takes up the position of non-executive chairman of the board.
Commenting on the changes, Gary Bell said: "We congratulate Leon on his appointment as chief executive and are confident that he, together with senior management, will continue to grow and build the Bell core business and deliver the right outcomes for the group and its stakeholders."
"As envisaged, the Bell family linkages will be maintained with Ashley Bell and I both playing an active role on the board to steer the business and retain the all-important family culture that remains the backbone of the Bell business today."
Gary Bell thanked John Barton, the outgoing chairman, for the "fine leadership he has demonstrated during his tenure as chairman". Barton will remain on the board as a lead independent non-executive director.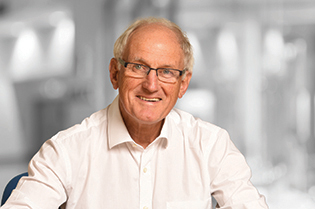 John Barton, the outgoing group chairman will remain on Bell Equipment's board as a lead independent non-executive director.