2nd Edition 2016
Published: 28 June 2016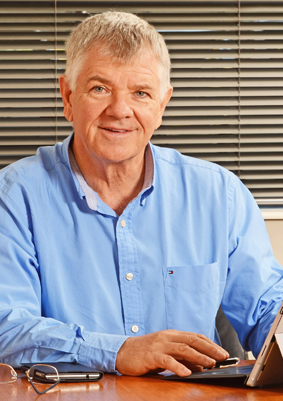 Looking after our roots

A farmer will tell you that for a plant to survive and prosper you need to sustain its roots. At Bell Equipment our roots are in the agricultural and forestry industries and over the decades we have remained dedicated to the continuous improvement of these products. This business philosophy has been carried through as the company has expanded and realised opportunities in other sectors.

One of Bell Equipment's earliest machines was the Bell Series I Haulage Tractor, which was first manufactured in 1977. It provided our agricultural and forestry customers with a heavy duty, purpose-built haulage tool to complement our Tri-Wheeler range that was already widely accepted and had been in existence for over a decade.

The longevity of these Tractors is unquestionable, with a fair population of these original machines still hard at work almost 40 years later. However, technology is constantly improving and in this edition you will read how the Bell Haulage Tractors have evolved into the Series IV generation, with our continuous improvement process delivering some valuable and impressive productivity benefits.

This new range was showcased at the 2016 Nampo Show in May where it attracted a great deal of attention and we look forward the Series IV generation further building on our proud hauler heritage.
Sincerely

Gary Bell
Group Chief Executive