3rd Edition 2017
Published: 06 November 2017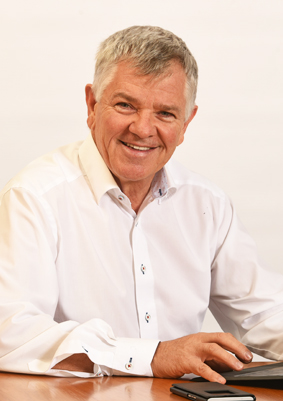 At the time of writing we're not quite yet at the end of 2017 but it's safe to say that this year has been considerably more positive than previous years. A highlight has undoubtedly been the expansion of our southern African product range.

We previously announced our distribution agreement with Kobelco to offer a broader and more competitive range of excavators. In this magazine you will read about our long and eagerly anticipated entry into the tipper truck market through our partnership with KAMAZ. We are extremely buoyed by these exciting new products and have no doubt that they will be valuable additions to our offering for both our customers and the company going forward.

Added to this, our E-series generation of Articulated Dumps Trucks, and in particular the new concept B60E and the B20E LGP units, continue to garner positive reviews from users around the globe and build on the Bell brand and reputation for 'Strong Reliable Machines'.

Coupled with our 'Strong Reliable Machines' is our 'Strong Reliable Support' and our state-of-the-art European Logistics Centre in Germany has been officially opened. Significant improvements in customer service levels and a reduction in operational costs are beginning to flow through,which is pleasing news.

Aftermarket sales and support to our existing customers remains a critical element of our business and we continue to channel resources to ensure that we are best equipped to deliver on this important aspect of our business across the globe.

Going forward our customers can rest assured that our focus remains firmly on being the best possible equipment partner that we can be, and I'd like to thank all our customers and stakeholders for their loyalty and support that has seen us through to where we are today.
Sincerely

Gary Bell
Group Chief Executive