Global ADT - 2nd Edition 2018
Published: 12 December 2018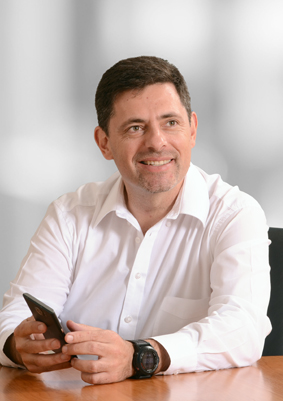 Looking back on a busy year
2018 will be remembered as a busy and rewarding year for Bell Equipment as we continued to drive and achieve continuous improvement in strategic areas of the business.
One of our highlights undoubtedly has been our increased one-on-one interactions with a large number of our customers at various trade shows and exhibitions across the world.
In this edition you will read about our participation at Hillhead in the UK. This year we have also exhibited at several other major shows such as
bauma CONEXPO AFRICA and NAMPO in South Africa and Intermat in France, as well as a substantial number of smaller and more focused events.
We've also hosted national and international customers at our Richards Bay factory and enjoyed the opportunity to take a group of international customers on a three-day MTB 'saddle safari' in the iSimangaliso Wetland Park, a World Heritage Site close to our South African factory.
We value these opportunities to get to know you better because developing an understanding of your business helps us to better serve your needs. Going forward we remain committed to growing our relationships and earning your ongoing support so that we may have a positive impact on your business and ours.
In closing, on behalf of Team Bell, I wish you a wonderful festive season with your loved ones and trust that Bell can be part of making 2019 a successful year for you.
Leon Goosen
Group Chief Executive Officer