Global ADT - 2nd Edition 2017
Published: 26 October 2017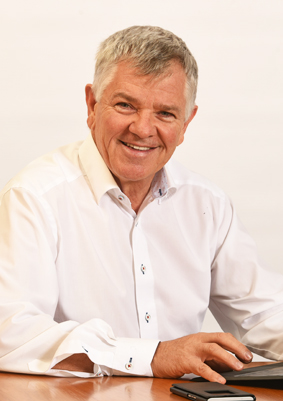 2017 will be remembered in the Bell Equipment annuls as a particularly busy and productive year. I'm also pleased to report that it's been considerably more positive than the past few years as some of our major Articulated Dump Truck markets show signs of improvement.

Our E-series generation of Articulated Dumps Trucks, and in particular the new concept B60E and the B20E LGP units, continue to garner positive reviews from users around the globe and build on the Bell brand and reputation for 'Strong Reliable Machines'.

Coupled with our 'Strong Reliable Machines' is our 'Strong Reliable Support' and you will read in this edition about our state-of-the-art European Logistics Centre in Germany, which has now been officially opened. Significant improvements in customer service levels and a reduction in operational costs are beginning to flow through.

Aftermarket sales and support to our existing customers remains a critical element of our business and we continue to channel resources to ensure that we are best equipped to deliver on this important aspect of our business across the globe.

Further cementing our business into the future is the appointment of Group Operational Officer, Leon Goosen, as CEO designate to succeed me upon my retirement. I have every confidence that he will lead the business to greater heights in the years ahead and wish him success in his new role.

Going forward our focus remains firmly on being the best possible equipment partner that we can be, and I'd like to thank all our customers and stakeholders for their loyalty and support that has seen us through to where we are today.
Sincerely

Gary Bell
Group Chief Executive