2nd Edition 2017
Published: 01 August 2017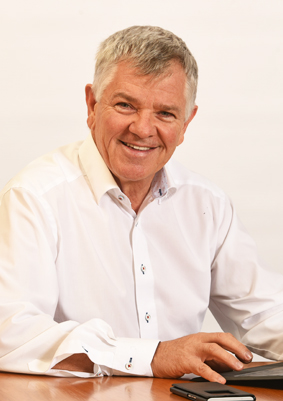 Kobelco - the key to our southern African offering

In this edition you will read about our new exclusive agreement to distribute and support the Kobelco range of excavators in Southern Africa, which is extremely positive news for Bell.

Kobelco is a like-minded company and a premium Japanese excavator brand, making it an ideal fit for our business. With Kobelco's quality product and our well established, strong reliable support network, we believe that we have the perfect partnership to meet your needs going forward.

While our Kobelco agreement follows the mutual decision to dissolve the distribution agreement that we had in place with Liebherr, our customers can be assured that we are committed to continue supporting your Liebherr machines in the market for as long as you require.

Further positioning our business going forward is the appointment of Group Operational Officer, Leon Goosen, as CEO designate to succeed me upon my retirement. I have every confidence that he will lead the business to greater heights in the years ahead and wish him success in his new role.

Other exciting news is that we have recently welcomed a new BBBEE partner, SiBi Capital (Pty) Ltd, to our South African sales operation. As an entity entirely owned and managed by black women, our transaction with SiBi Capital supports real transformation and allows our customers to claim the benefit of purchasing from a 30% black women owned entity.

Our aim is to create a long-term relationship with SiBi Capital, through their representatives Bharti Harie and Sindi Mabaso-Koyana, who are dynamic and accomplished women who can add real value to the BESSA business.
Sincerely

Gary Bell
Group Chief Executive