3rd Edition 2018
Published: 21 November 2018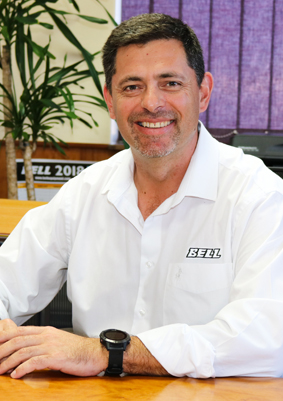 Looking back on a busy year
2018 will be remembered as a year of change and progress for Bell Equipment as we continued to drive continuous improvement in the critical area of customer support. Key to this has been ensuring that we are located as close as possible to where our machines are working.
We recently relocated our Umhlali Customer Service Centre to a more centrally located premises in eThekwini and, in this edition, you will read about our new Customer Service Centre in Steelpoort. This CSC will better serve our growing customer base and machine population in this strategic area of the country.
After having decided to sell off our assets in the Democratic Republic of Congo and migrate to a dealer network, you will also read in this edition about the appointment of Kanu Equipment as our distributer in that country. Kanu distributes and supports Bell equipment in a number of countries throughout Africa we are confident that extending this relationship will be of benefit to our customers and we wish them every success as they represent us in the DRC.
In closing, on behalf of Team Bell, I wish you a wonderful festive season with your loved ones and trust that Bell can be a part of making 2019 a successful year for you.
Leon Goosen
Group Chief Executive