bauma Munich kicks off today!
Published: 09 April 2019
Day 4: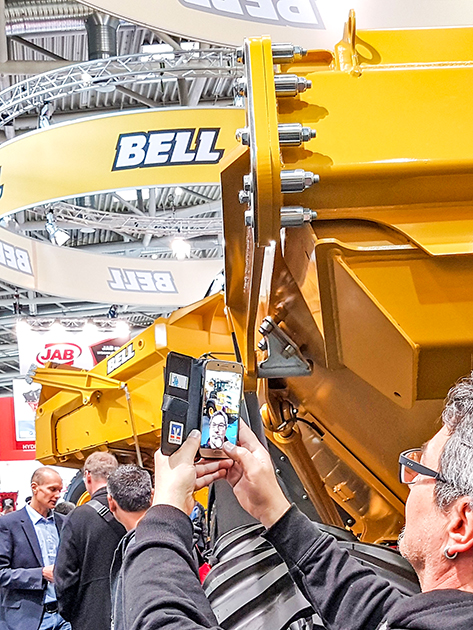 Selfie time on the Bell stand.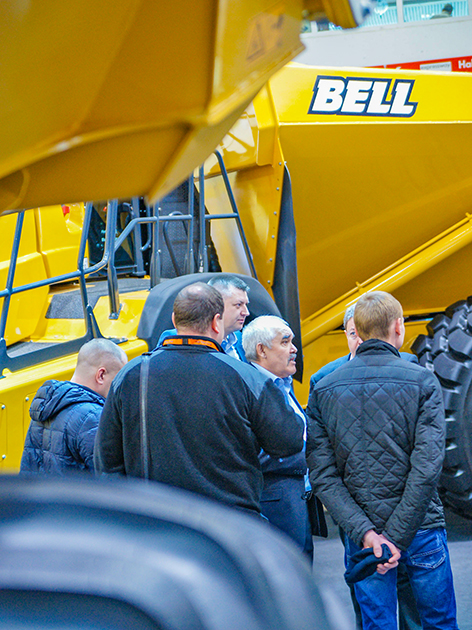 "What makes a great ADT…"- interesting discussions on the stand …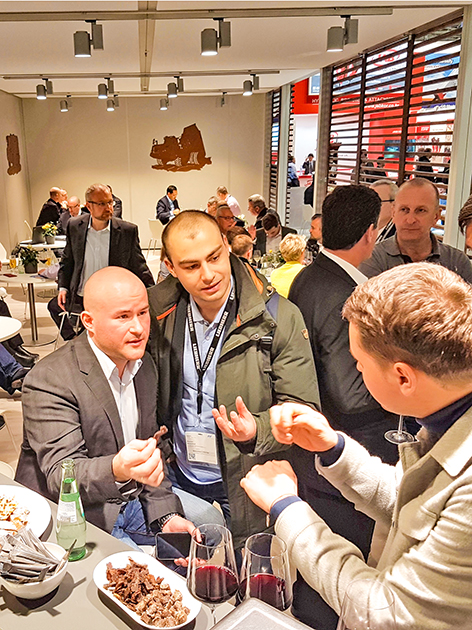 …and in Bell Equipment's hospitality area.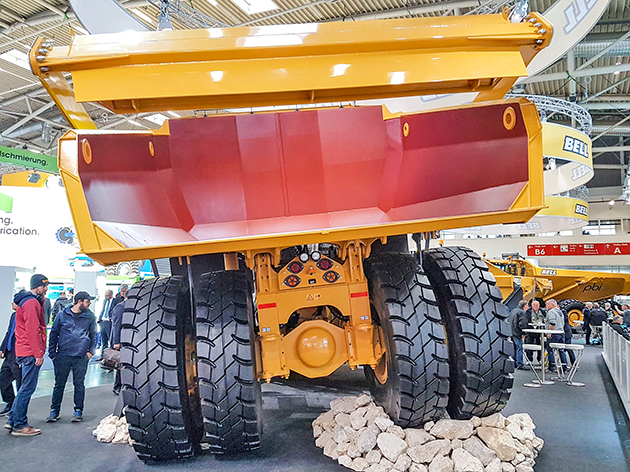 The crossover Βell B45E with its single rear axle.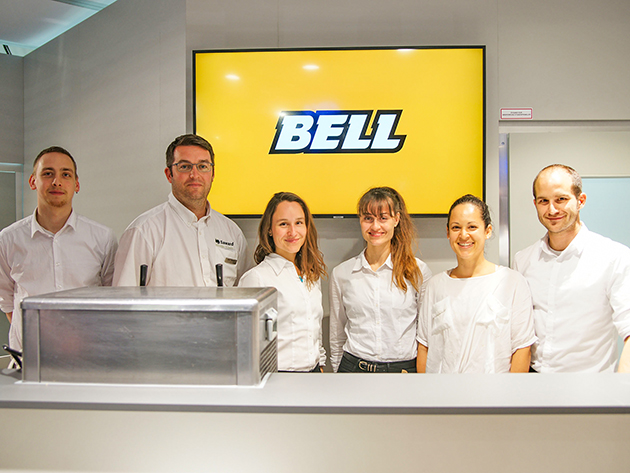 Our Stand Manager Jack Saward (Saward ME) and his team, have been looking after our staff and guests throughout the event.
Day 2: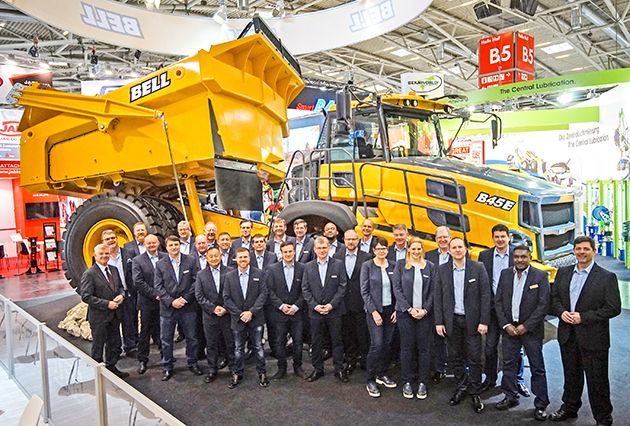 The multi-national Bell Team at bauma 2019.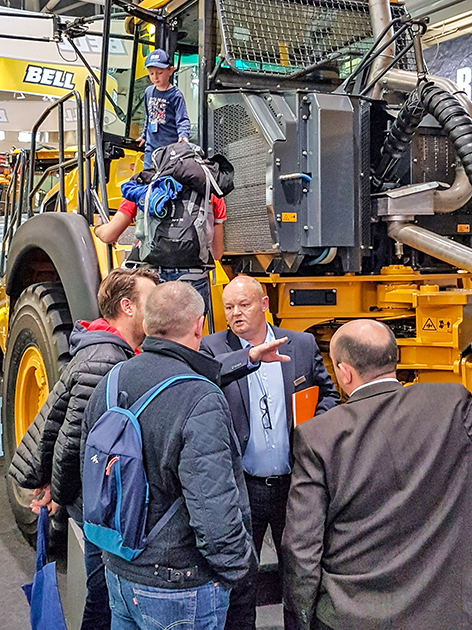 International Bell Equipment team members are ready and keen to share their expertise on the ADT range.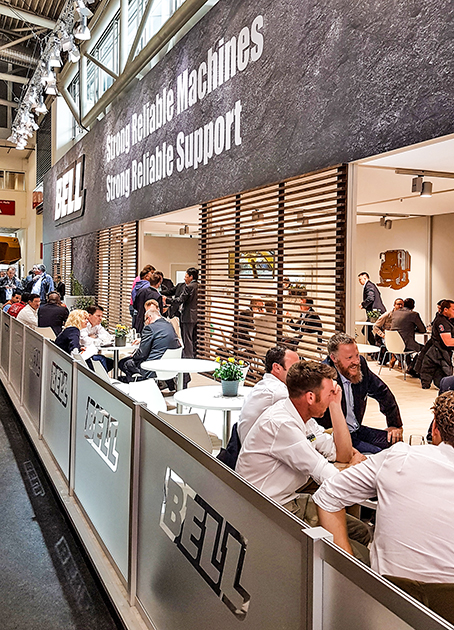 Bauma visitors from all over the world enjoy Bell Equipment's well renowned hospitality.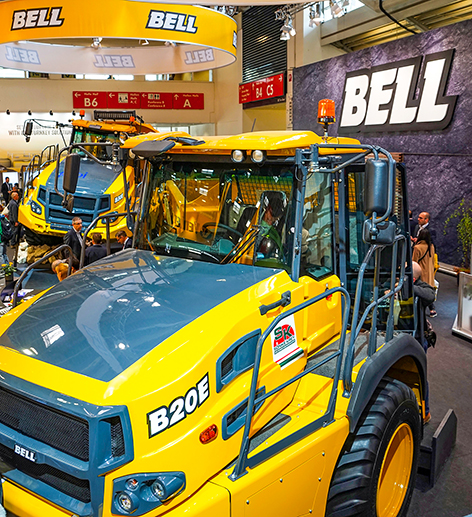 Bell Equipment's ADT models at bauma showcase the company's ability to deliver productivity in a wide range of customer applications.
Day 1:
We are looking forward to a busy week as bauma Munich got underway today. Keep an eye on our social media platforms to stay up-to-date with Bell happenings at bauma. Even better, if you're in the area, come and visit our stand!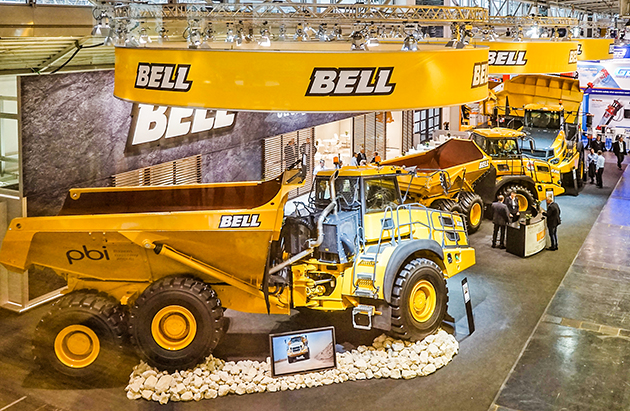 Three diverse ADT models are displayed on Bell Equipment's stand at bauma illustrating the impressive scope of the Bell E-series range, which is the largest in the world.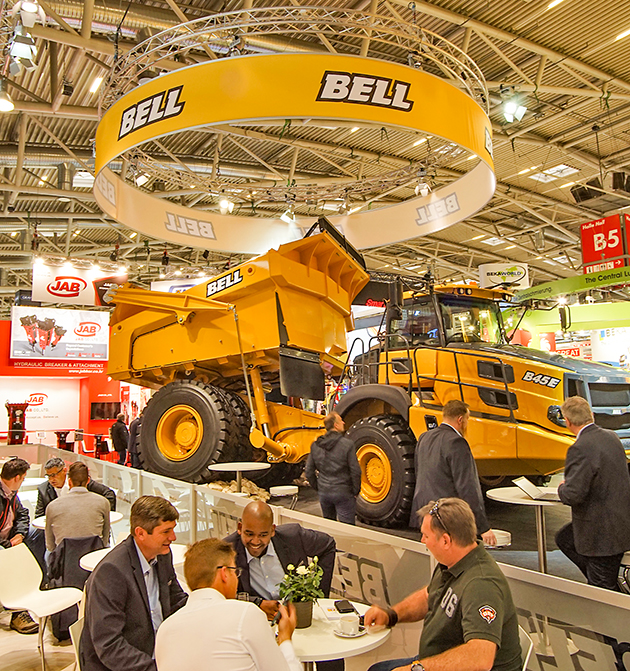 We have the privilege of sharing our Bell hospitality with our customers and visitors from all over the world, including our important customers from South Africa.
Day 1 saw crowds gather to take photos of our B50E with its class leading power-to-weight ratio.