1st Edition 2022
Published: 24 October 2022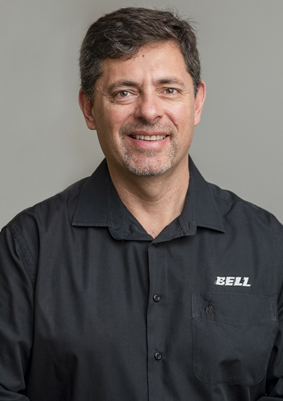 Dear Customers


2022 has brought much relief from COVID-19 and the relaxing of legislation related to the wearing of masks has been most welcome, especially in the work environment where we can once again see the smiles of our colleagues and customers.
Although we have succeeded in dealing with COVID-19, there have been new challenges facing our country. KwaZulu-Natal is still recovering after the April floods and South Africa is counting the cost of unprecedented fuel price increases and the latest bout of loadshedding.
Fortunately, we South Africans are equipped with an innate resilience and no challenge is insurmountable. As Team Bell we are committed to keep pulling in the same direction so that we can remember 2022 for all the positive outcomes.
It has been over a year since Bell Equipment South Africa became the dealer for the JCB's range of construction equipment and you will see from the articles in this magazine that this arrangement has been a good fit for our business and for you, our customers.
This partnership was further strengthened in May when we added the JCB Agriculture range, which forms part of our new business unit, Bell Equipment Forestry & Agriculture. From an OEM perspective this unit will drive product innovation and customer support from our Richards Bay factory.
While some of our existing Bell Equipment Sales South Africa branches associated with farming communities will offer Bell Equipment Forestry & Agriculture, we are in the process of appointing independent dealers across the country. This will enable us to provide our customers in these industries with a dedicated focus and support.
We announced these exciting changes when we exhibited at NAMPO in Bothaville in May and at the Pietermaritzburg Royal Show shortly thereafter. It was great to spend time with customers at trade shows again, so thank you to everyone who came out to support us. We've missed the face-to-face interaction so you can be sure that we'll be making the most of all opportunities that present themselves.

Yours sincerely
Leon Goosen
Group Chief Executive