1st Edition 2015
Published: 21 April 2015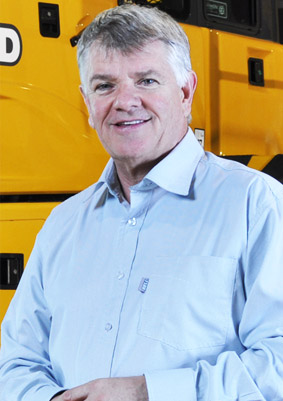 Investing where it counts

Customer service is one of those core areas that we, at Bell, are not prepared to compromise on. We take our commitment to provide 'Strong Reliable Machines, Strong Reliable Support' seriously and so you will read in this edition about our new Customer Services Centres that have been opened in Middelburg, South Africa and Kitwe, Zambia.

Our Rustenburg CSC has also recently moved into its new premises and in recent years we've invested in a new facility in Nelspruit and established a Customer Service Centre in Tete, Mozambique to better serve our growing customer base in that region.

We're investing in people and our processes too. Our dealer footprint is ever expanding with Bell North America and Bell Trucks America looking to appoint another 10 dealers this year to bring our network total to 27 dealers, and plans are afoot for expansion into Mexico. Further south our coverage has also increased, with more dealers recently appointed in South America and Central America as well as the Caribbean.

To support our growth, our SAP DBM (Dealer Business Management) system is being rolled out to all our operations in a phased approach to streamline our business and improve efficiencies to you, our customer. Since 2012 we have successfully converted our operations in South Africa, Namibia, Swaziland, Mozambique and UK and Zambia will follow shortly.

Our investment goes further than a simple facelift. It's a continuation of our strategy to invest in our service and parts infrastructure so that our customers can be assured of the best possible interaction from Bell. Apart from offering our customers more modern and welcoming facilities, we are also assuring you of the best possible parts availability, service and technical backup.

We want you to be able to see the benefits of being part of the Bell family.

Sincerely



Gary Bell
Group Chief Executive