Global ADT - 1st Edition 2020
Published: 23 September 2020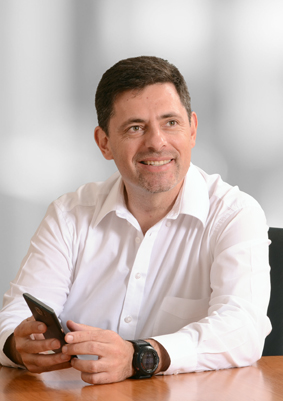 It goes without saying that 2020 will be remembered as an extraordinary year. The COVID-19 pandemic has challenged our lives and livelihoods, created global uncertainty, and changed the way we interact with one another. Sanitising and social distancing have been adopted as the 'new normal' and Bell Equipment is doing everything in our control to keep our stakeholders safe and healthy.
Along with the rest of the world, we are constantly monitoring and adapting to the changing environment to limit the impact on all our operations as far as possible. Signs of recovery can be seen in several key markets and there has been interest for the supply of equipment to large international projects. We believe that we have the capacity and the people to recover from the delay the virus caused at the beginning of the year.

The fundamental strength of our product range and the quality of our distributor and support networks will count for us in the post COVID-19 recovery. The group is also well positioned with solutions for autonomous operations in a low-touch, post COVID-19 world as you will read in our lead story about our new Low Profile Articulated Dump Trucks for underground mining.

In this edition we feature another new product, the Bell Tracked Carrier, which was on display for the first time at CONEXPO, Las Vegas in the United States in March. The show feels like a lifetime ago, but we are extremely grateful to those visitors and customers who supported the exhibition and came to see our exciting niche product.

We look forward to the opportunity to attend trade shows and network with our customers face-to-face again. Our sights are firmly set on Intermat 2021 but until then we trust you will enjoy reading about our customers from around the globe and their experiences with our Bell trucks.

Stay safe!
Leon Goosen
Group Chief Executive Officer