1st Edition 2019
Published: 21 May 2019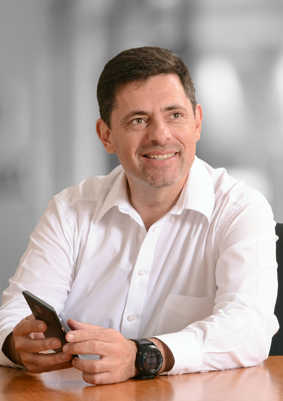 Building strong customer relationships remains key
2019 marks the 65th anniversary of Bell Equipment and indications are that the year is going to be an incredibly busy and eventful one with great opportunities for customer interaction and building solid relationships.
Going forward, we are optimistic about an improvement in market conditions during the second half of 2019 following South Africa's national elections in May.
We continue to work closely with all our alliance partners to continue to deliver strong and reliable machines and support to our customers. Market acceptance of our Kobelco excavators continues to grow and several customer experiences in various applications are detailed in this edition, which all speak to the efficient performance and productivity of the range.
You will also read in this edition that Peter Bell's sons, Justin and Ashley, are back with the group following our acquisition of Matriarch Equipment. This has provided a renewed energy and focus on agriculture and forestry and we are excited by what this development holds for our customers in these industries.
Leon Goosen
Group Chief Executive