2nd Edition 2019
Published: 22 October 2019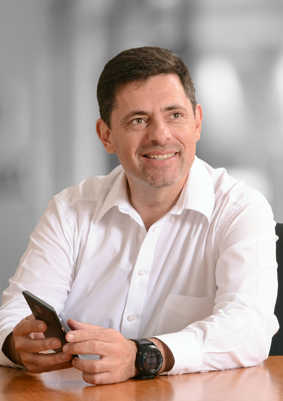 While 2019 has been a tough trading year in Southern Africa, the strategic diversification of our business, a strong customer service ethos and a loyal customer base has enabled Bell to continue to make an impact in a poor market.
In our feature on sugarcane farmer, Graeme Stainbank, he speaks about the challenges facing the sugar industry. He reminds us that "tough times never last, tough people do" and I think this is important motivation to give us fortitude in these uncertain times.
Going forward, our Bell 2020 Vision for the business is to focus on those factors (customer service, professionalism, etc.) that we can impact on rather than focusing on what we have no control over (Trade wars, Brexit, exchange rate fluctuations, commodity pricing, etc.).
During the second quarter we hosted our Bell 2020 Vision Sales Conference where our sales representatives were given a strategic understanding of where we are going as a company and what new equipment we have available to better support our customers going forward. It was also a time to acknowledge outstanding achievements, which are reported in this magazine.
The Bell 2020 Vision theme was carried through to our Customer Open Days at the Bell Factory and Farm Test Track in August, which are also covered in this edition. A sincere thank you to our strategic partners and those customers who took time out of their busy schedules and helped to make the event an unequivocal success.
Bell has also been the proud recipient of the Exporter of the Year award at the inaugural Exporter of the Year Awards for capital equipment manufacturers and, more recently, the Major Contributor to Innovation and Technological Advancement in KZN Award at the KZN Investor awards.
While the awards recognize our efforts, our ultimate reward is satisfied, successful customers and I would like to thank you for having confidence in our products and services and for your ongoing support of Bell that inspires all that we do. May you have a safe and blessed festive season with your loved ones and we look forward to being of service to you in 2020.
Leon Goosen
Group Chief Executive