1st Edition 2016
Published: 22 April 2016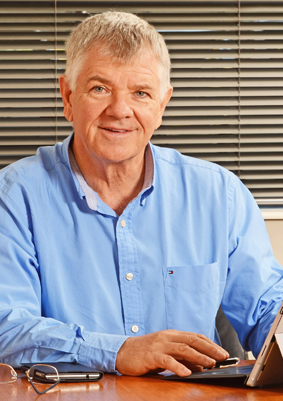 '1-Bell' at work for you

Teamwork is about everyone pulling in the same direction and working towards a common goal. At Bell we promote this way of thinking through our 1-Bell initiative, which is implemented group-wide to reinforce the Bell culture of a dedicated team creating enduring customer and stakeholder relationships.

1-Bell focuses our entire organisation on a clear set of values through the use of best practice behaviours. It is underpinned by the value proposition and targets the five areas that impact most on this:

• Customers: Valuing and growing our customers' trust by understanding their business; co-developing world class products that deliver performance in rugged environments, and demonstrating dedication to maximising their uptime.

• Quality: Meeting and exceeding the customer promise to deliver quality products and service through our culture of continuous improvement and the effective use of the group's employees and suppliers' talents.

• Team: Every individual actively contributing to the success of the Bell Group by sharing a common goal, harnessing individual strengths and undertaking every interaction with mutual respect, honesty and integrity.

• Efficiency: Focusing our efforts and resources on what counts.

• Safety: Entrenching a culture of fully understanding risks, and looking out for not only each individual but others.

Though markets may differ it is clear that customer expectations are similar and our 1-Bell initiative is a mechanism to ensure consistency in interactions with all our stakeholders.

Thank you for your ongoing support and we look forward to you reaping the benefits of 1-Bell in action during 2016 and beyond.


Sincerely



Gary Bell
Group Chief Executive