Global ADT - 1st Edition 2022
Published: 25 February 2022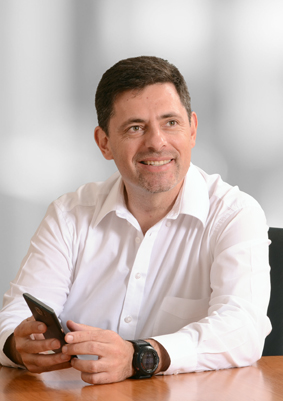 A belated happy new year to all our ADT customers around the globe. There definitely seems to be a different energy to 2022 compared to the past two years and one can only hope that over the coming months we move ever closer to the normality we enjoyed pre-pandemic.

With international travel restrictions lifting we are looking forward to more face-to-face interactions with customers and dealers. We've already seen an increase in visitors through our factory and, all going well, we'll be exhibiting at Hillhead in the UK during June and at Bauma Munich in October.

ADTs markets are looking strong for 2022 with demand for our yellow machines at an all-time high, particularly in the Northern Hemisphere where several large infrastructure projects have been launched. These business opportunities for our customers are great news for Bell.

While supplier shortages and logistics challenges are set to continue, you can rest assured that our Bell Team will be pulling together to ensure there is minimum disruption when delivering on our promise to our customers and dealers.
Once again, our Global ADT Bulletin contains interesting customer features from around the world from B50Es working on the Atacama salt flats in Chile to B30Es working on a golf course development in the US and a loyal Australian customer who runs Bell ADTs from the B-series through to the E-series. Enjoy the read.

I would also like to bring your attention to our 'Unboxing your Bell' series on YouTube at bellequipmentglobal and bellequipmentsa. These short videos take you through useful features that will help you get the most out of your Bell ADT ownership experience.

In closing, I wish you all everything of the best for 2022. May it turn out be the turnaround year that we have all been waiting for.
Stay safe!
Leon Goosen
Group Chief Executive Officer