Global ADT - 2nd Edition 2019
Published: 09 December 2019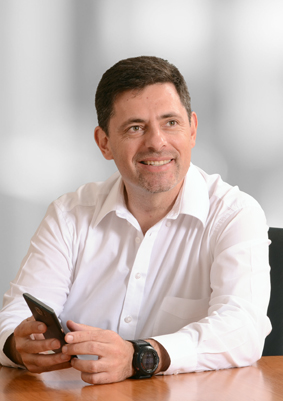 Bell Equipment has a truly global footprint with our Articulated Dump Trucks operating in about eighty countries all over the world. This magazine is one of our most representative yet with coverage from all our major markets: North America, South Africa, Africa, Europe, South East Asia and South America. I trust that you will enjoy reading about the different applications and owner experiences.
It gives me great pleasure to report that our factory expansion in Germany is complete and the manufacture of components for our Northern Hemisphere product is underway. The official opening of the facility was celebrated at the end of September and is covered in these pages. This investment demonstrates our commitment to be a global manufacturer as we continue to enhance our flexibility to respond more efficiently to customer requirements in our Northern Hemisphere markets.
With 2019 almost behind us, the Bell team is eagerly looking towards next year. Our 'Bell 2020 Vision' for the business is to focus on those factors that we can have an
impact on (customer service, professionalism, etc.) rather than focusing on what we have no control over (Brexit, exchange rate fluctuations, commodity pricing, etc.).
Plans are at an advanced stage for our first trade show next year, ConExpo in Las Vegas, America, where we will have a new product on display. Designed to meet the niche needs of customers, we are excited to see the market response and will report back in our next edition.
We thank you for having confidence in our products and for your ongoing support of Bell, which inspires all that we do. May you have a safe and blessed festive season with your loved ones and we look forward to being of service to you in 2020.
Leon Goosen
Group Chief Executive Officer